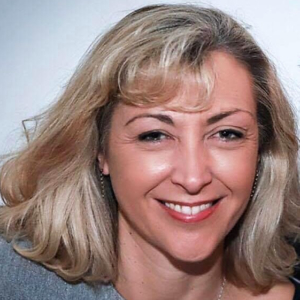 Completing 3 years of training and studies in Hairdressing and Beauty Therapy at Aylesbury College, Karen went on to begin her career in a local salon, followed by Champneys in Tring. A few years on Karen moved to Hartwell House starting as a Beauty Therapist, later becoming Senior Therapist, and then Deputy Spa Manager. In December 1997 Karen opened her own business, settling at The Swan Pool in Buckingham, where she worked for nine years building the business prior to moving to West Street. Here the additional space allowed for business growth, and the joining of forces with Sarah as her business partner in 2014. As a favourite treatment to receive Karen suggests either a back massage, or reflexology. Both are generally so good for stress and tension, and create total relaxation. Excellent during tough times to relax and unwind.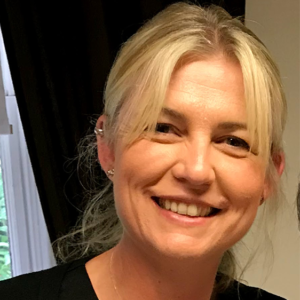 Sarah trained locally at Aylesbury College, in both hairdressing and beauty therapy qualifying in 1994. Since then she has trained in aromatherapy, reflexology, hot stone massage, tanning and numerous nail enhancements, in addition to training with various skin care companies over the years such as Clarins, Guinot, St Tropez and, of course, our ranges of Dr Renaud and Kleraderm. Having previously worked together at Hartwell House, Karen and Sarah got back in touch and Sarah joined Taylor Made Treatments in 2003, later becoming a business partner in 2014.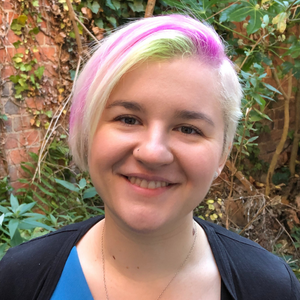 Emily Plumridge
Senior Beauty Therapist
Emily has always had a keen interest in the beauty industry, enjoying creating designs and working on friends nails, even before any formal training had taken place. Following her passion, Emily trained to become a nail technician, starting work at Taylor Made Treatments in 2014, and continuing to extend her studies in Minx, Shellac, Bio Sculpture and more, rapidly becoming a real nail fan! Emily's interest in other aspects of the beauty industry grew and Emily began her studies once again working in conjunction with Taylor Made Treatments and Saks, completing her Beauty Therapy NVQ Level 2. Following this, and winning the Saks National Beauty Therapy Apprentice Award, Emily rapidly moved onto, and completed her Beauty Therapy NVQ Level 3 studies. Emily is currently studying once again, this time working towards Salon Management Qualifications and learning various other aspects of salon life.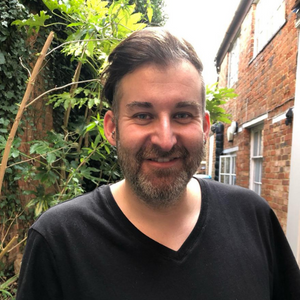 Tom Alexander-Scott
Hair Stylist
Tom joined our team in July 2020 as a Hair Stylist and Make-Up Artist, following the lock-down period, and what had been a very stressful few months for all salons, it is truly a delight to hear lots of laughter and chat from the Hair Studio once again. Tom brings with him large amounts of experience from within the hair industry (over 20 years). Following a break in the middle to try something new Tom realised that hairdressing really is his passion. He is always keen to keep up to date with the latest trends, and regular training courses, constantly updating and adding to knowledge. Our Hair Studio is proud to use the Paul Mitchell product range, offering all hair services including, Easilocks hair extensions, wedding and special occasion hair.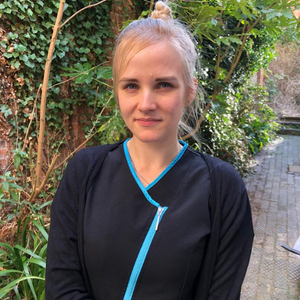 Sintija joined our team in October 2021, bringing with her huge amounts of enthusiasm for treatments and learning. Sintija studied initially at Bedford College completing both NVQ Level 2 and 3 in Beauty Therapy. Sintija continued her studies at the London College of Beauty completing Level 4, studying many very advanced treatments and techniques over an 18 month period. Continuing with the "learning"theme, Sintija has been busy following courses on a more local basis in areas such as Hopi Ear Candle treatments, Gel Nails, Aromatherapy and more……the study and learning quite literally never stops! Sintija is enjoing finally, following numerous lockdowns, being able to work on clients and put all the learining into practice.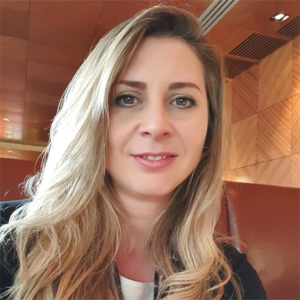 Emma works closely with Karen and Sarah at the salon to put together and execute marketing plans. Monthly marketing meetings are held to determine the strategy for the coming weeks including seasonal promotions and products, new treatments and packages – this varies depending on the time of year, and there's always something new happening! Together we decide on the newsletter content for regular clients and Taylor Made Members, plus the social media approach. Emma then puts everything together and publishes the newsletters and Facebook posts. We are all delighted to see how much more clients communicate with us via social media now!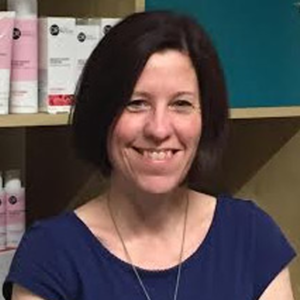 Tracey Chamberlain
Front of House Administration
Tracey takes care of the administrative tasks behind the scenes at the salon, from stock control, reception duties, client emails, filing, post and anything else that needs sorting! Tracey has worked with Taylor Made Treatments since our move to our West Street premises in 2005. Away from the salon Tracey also works as a British Sign Language Communicator, currently working in the education sector with young adults. Tracey works one to one with student's interpreting their lessons and helping them to achieve new goals and confidence.